The Red Jacket birthplace marker in Canoga NY.
Submitted by Dave & Mary Alice Patrickson.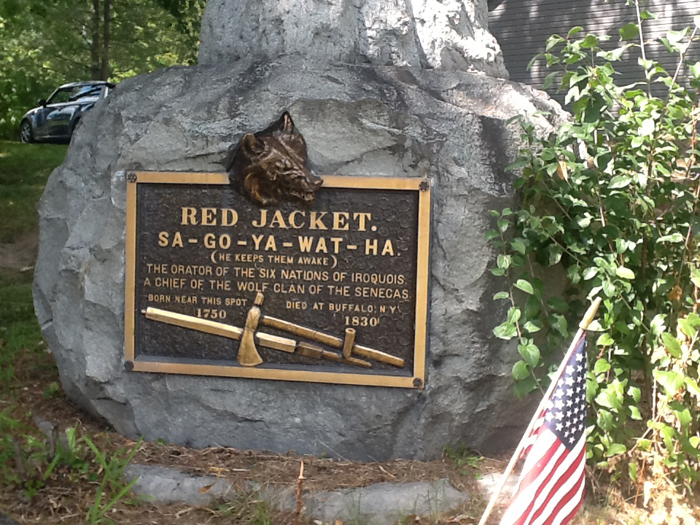 Red Jacket became famous as an orator, speaking for the rights of his people. After the war, he played a prominent role in negotiations with the new United States federal government. In 1792 he led a delegation of 50 Native American leaders to Philadelphia. The US president George Washington presented him with a special "peace medal", a large oval of silverplate engraved with an image of Washington on the right-hand side shaking Red Jacket's hand; below was inscribed "George Washington", "Red Jacket", and "1792".